The mission of Webster HOPE is to serve the needs of residents in the 14580-zip code. Our volunteers embrace the spirit of compassion as we provide food, clothing, household goods and furniture to those in need. Financial assistance, with the emphasis on preventing homelessness, is available. We welcome all our community into our home at 1450 Ridge Road, Webster.
Webster HOPE is an equal opportunity provider and a proud member of Foodlink.
Webster Hope, Inc. prohibits discrimination on bases (i.e., characteristics) of race, color, national origin (including Limited English Proficiency), age, sex (including gender identity and sexual orientation) or disability. We do not discriminate against anyone on basis of religion or religious belief.
All protected classes have equal access to Webster Hope's services.
Webster Hope, Inc. запрещает дискриминацию по признаку (т.е. характеристикам) расы, цвета кожи, национального происхождения (включая ограниченное владение английским языком), возраста, пола (включая гендерную идентичность и сексуальную ориентацию) или инвалидности. Мы не дискриминируем никого попризнаку религии или религиозных убеждений.
Все защищенные классы имеют равный доступ к сервисам Webster Hope.
Webster Hope, Inc. запрещает дискриминацию по признаку (т.е. характеристик) расы, цвета кожи, национального происхождения (включая ограниченное владение английским языком), возраста, пола (включая гендерную идентичность и сексуальную ориентацию) или инвалидности. Мы никого не дискриминируем по признаку религии или религиозных убеждений.
Все защищенные классы имеют равный доступ к сервисам Webster Hope.
Services
Feeding our neighbors
We have a food pantry that provides food for 50 to 60 families each week. Please check out our Facebook page (@WebsterNYHOPE) for our monthly wish lists and any specific needs.
Clothing our friends
We keep our clothing closet stocked with gently used clothing for families—especially children. We have everything from suits for men to shoes for small children.
Helping those in need
Webster HOPE provides emergency financial assistance to prevent homelessness. Please call us or visit us during our open hours if you need help.
How you can help
VOLUNTEER: Webster HOPE is always in need of volunteers — to stock our food pantry, work in our garden, organize our clothing closet, or work with our clients. Please email us at websternyhope@gmail.com to find out how you can help.
JOIN IN: Be part of one of our events. Our garage sale is returning this September (9/14 - 9/17)! Be part of our annual Back-to-School Supply Drive or Christmas Adopt-A-Family! Participate in our online auction that is going live on June 27th at https://go.dojiggy.io/helpwebsterhope
SHOP WITH AMAZON SMILE: Designate Webster NY Hope as your charity of choice. Every time you shop on Amazon a donation will be made to Webster HOPE. It costs you nothing, but helps us provide services to Webster families in need.
DONATE: We gladly accept food donations, gently used clothing, and monetary donations. Checks can be made out to Webster HOPE, Inc. and sent to our address at 1450 Ridge Rd, Webster, NY 14580 or you can click here for our PayPal site.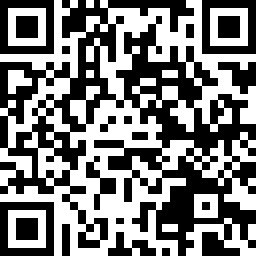 QR Code will take you to our PayPal Donation page. Open your camera on your cell phone and hold it over the image. Tap the website that appears.